DSF started as a small, volunteer-led group in 2009 and has grown into a professional organization that serves patient families, healthcare professionals, researchers, industry partners, and other stakeholders in the Dravet syndrome community. In addition to offering resources, education, and support to patient families, we are the largest non-governmental funder of Dravet syndrome-specific research and have awarded over $6.4M in grants to help move the field forward.
Our staff is the driving force behind executing our organization's mission and goals. As we continue to grow by leaps and bounds, I am very pleased to introduce you to the newest professionals of #teamDSF who will help us to amplify our efforts in 2023 and beyond.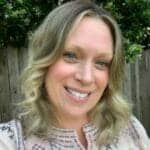 Karen Masters Foster – Administrative Assistant
After spending the last 20 years in the insurance industry, Karen signed on in early 2023 as an Administrative Assistant for DSF.  Karen has been a volunteer Parent Ambassador for the West Region of the DSF Family Network since 2015 and helped to bring the Day of Dravet events to San Francisco, Seattle, and Los Angeles. 
At age 4, her son Miles was diagnosed with Dravet syndrome. Upon researching online Karen found the Dravet Syndrome Foundation and the online support group. It was there she found her voice, along with vital information, immense support, and great friends within the Dravet community. She is excited to join Team DSF, to help push our mission forward and to improve the lives of all those affected by Dravet syndrome.
Karen currently lives in Los Angeles, CA with her husband Jermaine and their 4 children. In her free time Karen enjoys spending time with family and friends, hiking, talking golf with Miles, and shopping at local flea markets.
Karen will provide administrative support to ensure efficient operation of DSF and its day-to-day operations through a variety of tasks related to staff support, organization, data management, and communication. You can reach Karen at karen@dravetfoundation.org. 
---
Meredith Bankston – Fundraising Assistant
Meredith joined the DSF in January 2023 as the fundraising assistant. She has been an active part of the Dravet community since her daughter, Eden, was diagnosed with Dravet syndrome in 2016. The DSF has directly impacted her life by advocating for approval of medications that were removed from the marketplace and connecting her with other families who are fighting Dravet syndrome. Because of these efforts, Meredith knew that she wanted to play a bigger part in the Dravet community, thus leading her to work at the DSF. 
Meredith lives in Georgia with her husband, Jason and 3 kids- Eden (9), Elijah (7) and Easton (5). She loves organizing parties and events and is an active member at her church as part of the A/V team where she volunteers as an Audio engineer. Before having kids she worked at Starbucks for 10 years as a General Manager, overseeing her own store. After having kids and realizing that Eden would need constant medical support and intervention she became a stay-at-home mom and has loved every minute. She loves talking to anyone and everyone about Dravet syndrome and is passionate about raising awareness. 
Meredith will work with senior staff members to provide administrative and operational support to DSF's fundraising activities – including our galas, Steps Toward a Cure fundraising walk series, and other events. You can reach Meredith at meredith@dravetfoundation.org. 
---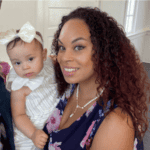 Tatiana Lopez – DEI Coordinator
Tatiana graduated from the University of Central Florida with a bachelor's degree in Legal Studies and Criminal Justice. Her career in Social Work began working in the Juvenile Justice system assisting youth obtain services necessary for re-entry into the community to ensure success. In this role she focused on identifying resources needed in the education, career, mental health and general health fields for each youth and their family. Thereafter she transitioned to community based social work where she would receive advocacy request from educators, court liaisons, nurses, etc., to assist individuals with identifying needs and resources needed to become stable and improve quality of life. For over 10 years, Tatiana has worked diligently to build relationships with hospitals, schools, courts, and community organizations to help bridge the gap of communication and community needs. 
In 2019, Tatiana gave birth to a daughter named Eliana. At two months old, Eliana began to have seizures and over time they became stronger and more frequent. The breaking point for her medical team came the day Eliana had a 3 hour seizure, with no relief from medication, and had to be intubated. With many tests coming back negative, genetic testing was done and she was found to have the SCN1A gene mutation and was diagnosed with Dravet syndrome. Tatiana states that her motivation to join the Dravet Syndrome Foundation is to help spread awareness so that no parent feels alone or lost like she felt when she received her daughter's diagnosis with this rare condition.
Tatiana will serve as a liaison between DSF, our patient families, and other stakeholders within the Dravet syndrome community. She will help to foster a culture of community, diversity and inclusion, as well as address issues and opportunities of equity that impact patient care. You can reach Tatiana at tatiana@dravetfoundation.org.