History of DSF & Dravet Syndrome
When a group of parents started the Dravet Syndrome Foundation in 2009, there were no treatments specifically for Dravet syndrome. These parents set their sights high — to advance understanding of this little-known disease, to create new treatments and specialized care for their children, and to find a cure.
In the ensuing years, the fundraising and commitment of the Dravet syndrome community has enabled DSF to support fundamental research in the laboratory that has led to groundbreaking discoveries. By expanding our knowledge of the underlying biology of the disease, researchers have paved the way for creating new treatments.
DSF's steadfast commitment to advancing Dravet syndrome research, as well as our community's engagement throughout the clinical trial and drug development process has helped enable three new treatments for the disease, with several additional clinical trials already underway or soon starting. We have made incredible progress, including the approvals by the U.S. Food and Drug Administration (FDA) of Diacomit® (stiripentol) Epidolex® (cannabidiol), and Fintepla® (fenfluramine).
SMEI renamed to Dravet syndrome (DS)
New nomenclature to encompass the life-long nature of the syndrome
Dravet syndrome associated with SCN1A
Mutations in the SCN1A gene are linked to cases of DS
Dravet Syndrome Foundation (DSF) Founded
Cannabidiol and Stiripentol receive FDA approval for DS
Fenfluramine receives FDA approval for DS
First patient receives ASO treatment in clinical trial
Externally-Led Patient Focused Drug Development (EL-PFDD) Meeting for Dravet Syndrome
DSF Logo Rebranding – New logo. Same Mission.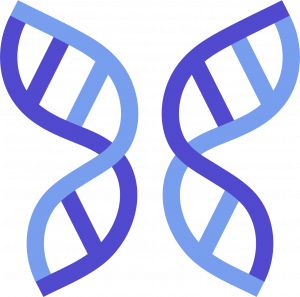 Read more about our new brand identity
New DSF logo. Same Mission.
After twelve years, in June 2022 we released an updated brand identity, which includes a new logo, colors, and font. We have refreshed our logo to reflect who we are today and to symbolize our future. We believe the new look reflects the Foundation's growth  since 2009 and emulates our large scope of work, including research, awareness, and patient support. You'll see the new look anywhere we're out in public – like our website, social media channels, and merchandise – very soon. 
We worked closely with a  designer to create a new logo mark that reflects a professional and established look  representing our disease state, particularly the genetic component. The concept for the new logo was to combine the idea of a butterfly and a strand of DNA in an unexpected way.  The butterfly is from our original logo, which symbolizes hope.  And the DNA represents the genetic component of Dravet syndrome, as well as the foundation's focus on the advancement of science and research. We feel that our new logo mark feels empowering, optimistic, connected, and structured, and that our new typography and logo colors are clean, modern, and elevated, but with a warm and friendly feel.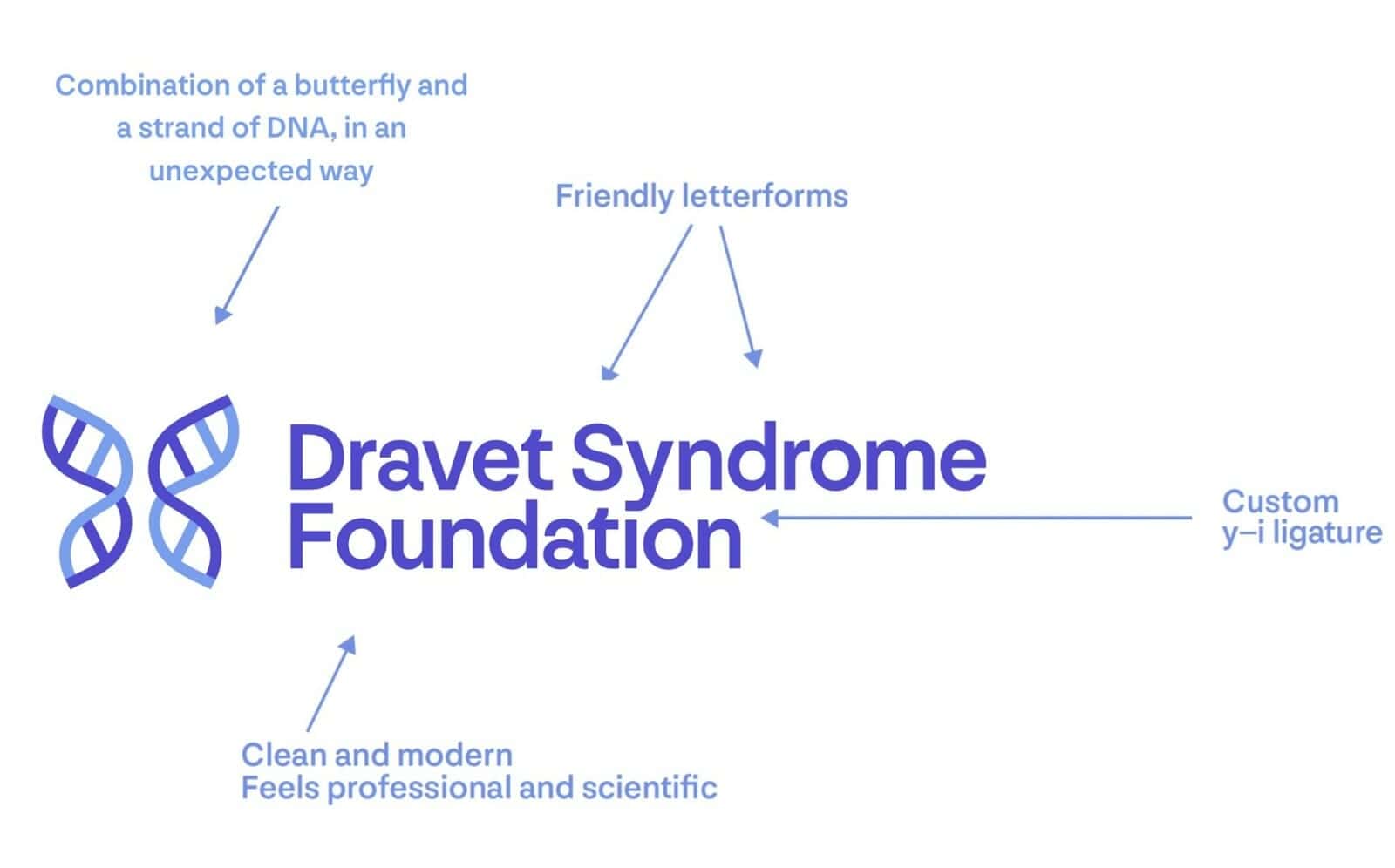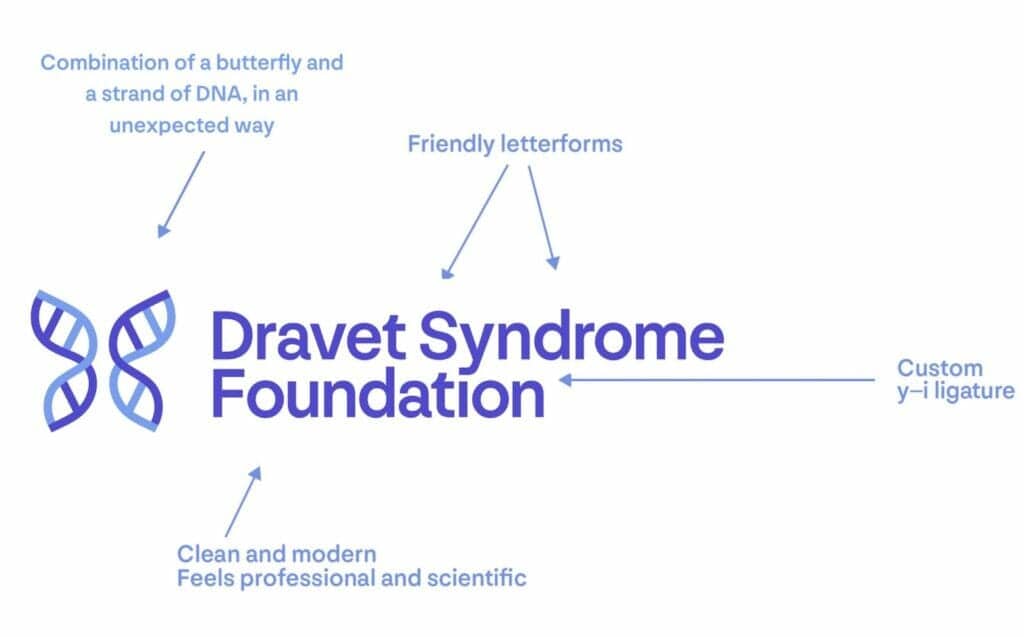 Our new logo encompasses the many achievements of the foundation over the past 10 years. We believe that it refocuses our existing messaging to better connect with our community stakeholders and explains who we are, why our organization is so valuable, and what we have to offer. 
 The DSF logo is trademarked and may not be used without permission. Click here to view the copyright and website disclaimer. For permission to use content or logo, please contact info@dravetfoundation.org.