DSF has Contributed Over
.
to Research
DSF is dedicated to funding the highest caliber research on Dravet syndrome and associated epilepsies. Our focus is on research projects that will find new treatments and improve the quality of life for those living with Dravet syndrome. DSF places a high priority on funding research that has a clear path to genetic understanding, clinical application, and/or therapeutic development. Research applications undergo rigorous scientific review and are judged principally on novelty of the hypotheses, innovation, scientific quality, strength of approach, likelihood of success, and importantly, projects that are relevant to the needs of the patient community. 
2023 Research Funded by DSF
2022 Research Funded by DSF
2021 Research Funded by DSF
Past Research Funded by DSF
Eric J. Kremer, PhD- Institut de Génétique Moléculaire de Montpellier, Moran Rubinstein, PhD- Tel Aviv University, Ethan Goldberg, MD, PhD- University of Pennsylvania/CHOP  
$150,000 – Research Grant (2-year project)
Optimizing a novel SCN1A delivery approach for Dravet syndrome therapy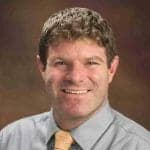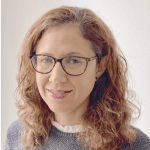 The vast majority of Dravet syndrome cases are caused by mutations in one of the two copies of the SCN1A gene. The SCN1A gene provides instructions to build a protein that forms a sodium channel called "NaV1.1". Therefore, as Dravet mutations hamper the function of NaV1.1, restoring the activity of this protein with gene therapy is a logical approach to treat the severe epilepsy and Dravet syndrome-associated developmental delay. An obstacle for gene therapy is the large size of the NaV1.1. While most methods of gene transfer cannot circumvent this obstacle, an adenovirus vector can. Our preliminary data, using a beta version of the vector, already demonstrated the therapeutic potential of this approach. Indeed, administration of such gene therapy treatment to Dravet mice, at the onset of severe epilepsy, reduced the occurrence of spontaneous seizures and improved their survival.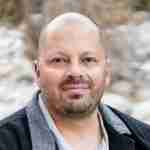 Cameron S. Metcalf, PhD- University of Utah
$165,000 – Research Grant (2-year project)
Brainstem glial control of respiration in a mouse model of Dravet syndrome
Patients with Dravet syndrome (DS) suffer from seizures as well as numerous behavioral, cognitive, and metabolic comorbidities. Thus, this disorder is a major challenge to not only patients but also parents, caregivers, and providers for those affected. Further, a high mortality rate due to Sudden Unexpected Death in Epilepsy (SUDEP) is a major source of fear and concern for families affected by DS. The purpose of the outlined studies is to explore a novel potential mechanism of SUDEP in DS. While we understand risk factors and mortality in DS, in order to advance this field of study more information is needed to understand the mechanisms contributing to SUDEP. We have instituted a mouse model of DS with important face validity: pharmacoresistance, hyperthermia-induced seizures, spontaneous seizures, and a high mortality rate. Using this model, the studies outlined in this proposal will address changes in respiratory neurocircuitry that affect breathing following seizures. We propose that in DS, changes in the brainstem may be driven by the responses of glial cells to seizures. Further, these studies also include an intervention that may potentially reduce mortality and improve outcomes. Therefore, this project will advance understanding of the mechanisms of SUDEP in DS and provide a potential therapeutic avenue to minimize mortality risk.
Ala Somarowthu, PhD- Children's Hospital of Philadelphia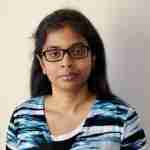 $50,000 – Postdoctoral Fellowship (1-year project)
Seizure prediction and detection in a mouse model of Dravet syndrome via machine learning
Dravet syndrome is a chronic infantile myoclonic epilepsy that is not entirely curable with the available treatments in every patient. Current research is focusing on new technologies for the cure and intermittent relief for a better life without seizures. Impending seizure prediction or early detection can be useful for on-demand intervention for ceasing the seizures. The current study proposed to design a seizure detection/prediction system by implementing advanced machine learning algorithm on extracted behavioral signatures in mouse model of Dravet syndrome. The developed seizure detection system will be further executed in a closed loop framework to facilitate the on-demand intervention.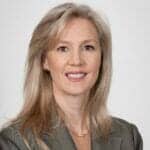 Danielle Andrade, MD – University of Toronto
$150,000 – Research Grant (2 year project)
Multi-modal assessment of adults with Dravet syndrome
Dr. Andrade plans to better characterize the adult patient with Dravet syndrome. She will study balance, gait, posture, memory, ability to perform day-to-day activities, and genome in a cohort of adult with Dravet syndrome to test the hypothesis that there may be premature brain aging in adult patients. They also plan to explore whether previous use of contraindicated medications influence adult outcomes.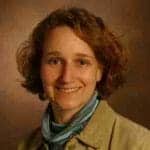 Jennifer A. Kearney, PhD – Northwestern University
$150,000 – Research Grant (2 year project)
MicroRNA-mediated modification of Dravet syndrome
Dravet syndrome is a severe, infant-onset epilepsy with co-occurring developmental delays, motor dysfunction, and high mortality risk. Seizures are frequent and prolonged, and respond poorly to available medicines. There is an urgent need for novel treatments to improve outcomes and quality of life for individuals with Dravet syndrome and their families. Dravet syndrome is most often caused by loss-of-function of one copy of the SCN1A gene that encodes the Nav1.1 voltage-gated sodium channel protein. This results in approximately 50% lower expression of Nav1.1 relative to what is normally needed for nervous system function. Fluctuations in the precise level of Nav1.1 expression may account for some of the clinical variability observed among individuals with Dravet syndrome.
microRNAs are small RNA molecules that regulate expression of gene products, and have the potential to modulate expression of Nav1.1 in the context of Dravet syndrome. The major goal of this proposal is to determine if severity of Dravet syndrome is influenced by microRNAs. We identified two microRNAs that are elevated following seizures and can target SCN1A to repress expression. Thus, elevation in these microRNAs may push Nav1.1 expression below 50% and hasten disease onset or progression. Conversely, suppression of these microRNAs or blockade their binding site on SCN1A may represent a novel therapeutic strategy for Dravet syndrome. Our proposed study will evaluate the potential of these microRNAs to modulate Nav1.1 expression and determine whether a therapy based on this miRNA-SCN1A interaction holds promise.
Vania Broccoli, PhD – San Raffaele Institute, Italy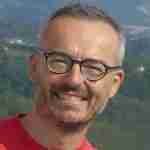 $75,000 –  Grant for Genetic Approaches (seed funding for 1 yr project)
Gene therapy for Dravet Syndrome by CRISPR/dCas9 mediated activation of SCN1A
Dravet Syndrome (DS) is mostly caused by mutations in SCN1A gene that typically affect and inactivate only one of the two copies of the gene. We learned from animal models that the amount of functional sodium channel NAV1.1 produced in this genetic condition is not sufficient for proper neuronal activity. Mutations impact mainly on inhibitory interneurons (INs) that become less performing in regulating the activity of excitatory neurons. This unbalance in neuronal activity ultimately results in severe seizures that cannot be successfully controlled by any therapy.
We reasoned that a possibility to cure this pathology would be the restoration of normal levels of functional NAV1.1 protein. A way to reach this goal is to stimulate the expression of the normal copy of the gene by a novel technology named activatory CRISPR/dCas9. dCas9 activator is a powerful tool that can be specifically targeted to SCN1A gene and enhance protein production to a level that can possibly restore correct function of GABAergic inhibitory INs. This technology could remove the causative mechanism of the disease and ultimately revert DS symptomatology.
A series of observation collected in our laboratory already indicate that SCN1A gene is responsive to dCas9 activator at least in cells. Now we aim to improve critical aspects of this powerful technology in order to make it more suitable for future delivery in DS patients. We have to device a system to fit the Cas9 system in recombinant viral vectors (AAV9) that are commonly used for gene therapy in patients and test their ability to rescue the activity of murine neurons. In addition, the efficacy of this technology will be tested in a human model of DS, that is in human neurons differentiated in our laboratory from stem cells obtained from patients' skin. In this setting we will assess weather human SCN1A gene can be responsive to activatory CRISPR/dCas9 as well.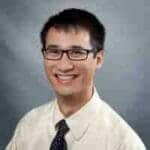 Louis Dang, MD, PhD – University of Michigan
$50,000 – Postdoctoral Fellowship (1 year project)
Using human stem cell-derived neurons and cerebral organoids to model pathogenesis in Dravet syndrome   
Dravet Syndrome (DS) is typically caused by mutations in the SCN1A gene. In order to determine how this mutation causes seizures, we have taken DS patient skin cells and reprogrammed them into stem cells. We will differentiate the stem cells into "mini brains," 3D structures that resemble the developing human brain, to study the properties of excitatory and inhibitory neurons as they mature together. We also have found that excitatory DS neurons are hyperactive, possibly from overcompensation in SCN8A, a cousin of SCN1A. We will attempt to restore the normal activity in DS patient-derived excitatory neurons by decreasing SCN8A function.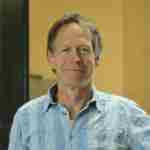 David R. Hampson, PhD – University of Toronto 
$143,000 – Research Grant (2 year project)
Exploring gene therapy to treat sudden unexpected death and other pathological features of Dravet syndrome
The most severe features of Dravet Syndrome are drug-resistant epileptic seizures and sudden unexpected death in epilepsy (SUDEP). Current pharmacotherapy for treating seizures in Dravet syndrome is often not effective, or is only effective for a short time. All current drugs used are small molecules that are chemically synthesized or purified from botanical sources. In contrast, "biological therapeutics" rely on large "macromolecules" that often have more robust and longer term beneficial effects. One class of biologics employs viruses that act as vectors (viral vectors) to
carry molecules into cells, including neurons, where they can have protracted therapeutic effects. One type of viral vector called "adeno-associated virus" (AAV) is currently being tested in many human clinical trials covering a wide range of diseases and disorders, including neurological disorders. About half the human population has been exposed to AAVs and carries antibodies to AAV in the blood. Importantly, no known human disease has been linked to AAV infection. Thus, to the best of our knowledge, AAV vectors are safe and extremely useful for gene therapy. A goal of this project is to create and test viral vectors containing the DNA coding for several different proteins, such as sodium channel subunits, in a mouse model of Dravet syndrome, that we hypothesize could stop or reduce seizures and/or SUDEP.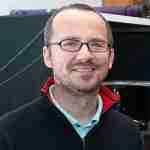 Daniel Mulkey, PhD – University of Connecticut
$150,000 – Research Grant (2 year project)
Disordered breathing contributes to SUDEP in a mouse model of Dravet syndrome
Dravet syndrome (DS) is a severe form of epilepsy with a high risk of sudden unexpected death in epilepsy (SUDEP). Cardiac failure is considered the main cause of death in DS; however, despite evidence that disordered breathing can precipitate cardiac problems and respiratory failure is a leading cause of SUDEP, respiratory function in DS has not been characterized so it is not known whether disordered breathing contributes to sudden death in DS. Therefore, there is an urgent need to understand how DS-associated gene mutations affect respiratory activity.  The proposed experiments address this need by characterizing respiratory behavior at the cellular, neural network and whole animal levels in a mouse model of DS. By understanding whether and how DS-associated gene mutations influence respiratory control, this work will lay a foundation for development of new treatments and diagnostic tests for SUDEP in DS.
Jingqiong "Katty" Kang, MD, PhD – Vanderbilt University
DSF/CURE Research Award – $150,000 (1 year project)
Probing synaptic changes in a novel mouse model of severe epilepsy with nanoparticle-enabled 3D super-resolution imaging
Dr. Kang's work focuses on understanding the role of GABAA receptors (GABR) in the etiology of epilepsies, including Dravet Syndrome. Normal brain function requires precise balance between excitation and inhibition. Too much excitation or too little inhibition will result in seizures or epilepsy. GABR are a family of genes encoding a total of 19 protein subunits which, in different combinations, mediate the majority of brain inhibition. A single coding change, like point mutation, in the any of the genes of this protein family can cause different kinds of epilepsy. Some of these epilepsies are mild and remit as children grow up but some are severe and may present with many other neurodevelopmental defects for unknown reasons. Dr. Kang's team will try to understand the mechanisms underlying the pathophysiology of epilepsy as caused by mutations in GABR, as well the phenotypic variations, and to develop mechanism-based therapeutic strategies.
Published Paper
Annapurna Poduri, MD, MPH – Boston Children's Hospital
DSF Research Award – $110,000 (1 year project)
Genetics of Severe Early Onset Epilepsies
Epilepsy affects approximately one percent of the population and one in 200 children. A subset of children with epilepsy present in the first year of life with an early onset epileptic encephalopathy syndrome consisting of severe, medically intractable epilepsy and ultimately intellectual disability. While it is well established that genetic factors contribute substantially to the causes of epilepsy, there are still few known genetic etiologies for many of the early onset epileptic encephalopathies. These syndromes include severe myoclonic epilepsy of infancy (Dravet syndrome), infantile spasms, early infantile epileptic encephalopathy with suppression bursts (Ohtahara syndrome), malignant migrating partial epilepsy of infancy, and early myoclonic epileptic encephalopathy. Though they are distinct clinical syndromes, the few genes identified to date with any of them have been associated with a range of phenotypes, such that the discovery of a new gene for any one syndrome would represent an important addition to the currently very limited list of potential genetic etiologies for this group of serious epilepsy conditions. These discoveries will deepen our understanding of the developmental pathways important in epilepsy and will point us toward novel approaches to rational pharmacological treatment for epilepsy.
Sooky Koh, MD, PhD – Children's Memorial Hospital
DSF Research Award – $100,000 (1 year project)
Novel Therapies to Block Epileptogenesis in Dravet Syndrome Mice
Using a mouse model of Dravet syndrome, Dr. Koh and her colleagues will investigate three novel strategies to treat Dravet syndrome and understand epileptogenesis, the process by which the developing brain evolves to produce repeated seizures. They will utilize anti-inflammatory therapy; use dietary interventions; and, finally, investigate the use of an enriched environment on the impact and outcome of seizures. The promise of this research program is in identifying treatments that minimize the detrimental effects of recurrent seizures, modify disease progression, and prevent chronic epilepsy.
Sebastian Maier, MD, PhD and Massimo Mantegazza, PhD
CURE & DSF Research Award – $150,000 (1 year project)
Cardiac arrhythmias and SUDEP in SMEI and other Nav1.1 (SCN1A) related epilepsies
Dravet syndrome is a severe and drug resistant form of epilepsy, characterized by high mortality rates. Sudden unexpected death in epilepsy (SUDEP) is the most frequent cause of death for individuals with Dravet syndrome. The majority of individuals with Dravet syndrome carry mutations in a sodium channel subtype that is found in the brain, heart and nerves. Drs. Maier and Mantegazza will study the role of this sodium channel subtype in the heart of a mouse model of Dravet syndrome in order to investigate the occurrence and mechanism of arrhythmias and their possible involvement in SUDEP.
Jack M. Parent, MD & Ian Miller, MD
ICE & DSF Research Award (co-funded for life of project)
International Dravet Syndrome/Ion Channel Patient Registry (IICEPR)
This patient registry, owned by the University of Michigan and Miami Children's Hospital, collects basic information and genetic test results of individuals with Dravet syndrome and related epilepsies worldwide and is available to all interested researchers at no cost. The establishment of this registry will expedite future clinical trials and will serve to improve communication of ideas amongst interested researchers, as well as assure rapid distribution of any new information that may benefit patients and their families.