DSF's 6th Biennial Conference is scheduled for June 20-22, 2024, at the JW Marriott, Minneapolis, MN.
This 3-day event is unique in that it is designed to unite all groups committed to improving the lives of those with Dravet syndrome – including families, caregivers, clinicians, researchers and professionals in the pharmaceutical industry. There will be speaker presentations on the latest advances in research as well as sessions with up to date information impacting patient care. This event allows the opportunity to foster new relationships and collaborations, both for families and professionals. Registration will be available in early 2024.
Our 5th Biennial Conference took place on June 23-24, 2022, in collaboration with Cook Children's Medical Center in Fort Worth, Texas.
You can now view our recorded sessions from our 2022 Conference, categorized in the four playlists below:
Dravet Activity Room
Wings of Hope
Super Siblings Camp
Ciara's Spirit of Hope Award
Venue & Travel Info
Covid Protocol
Dravet Activity Room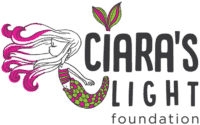 The Dravet Activity Room is sponsored by Ciara's Light Foundation and offers fun activities for Dravet patients and their caregivers on Friday, June 24, and Saturday, June 25.
The Activity Room is structured like a day camp with two full days of activities, but also with flexibility for campers to come and go as needed. There are a variety of activities which are designed to entertain and accommodate a range of abilities. We want to bring as much joy as possible to those with Dravet during the conference. Activities are led by Lori O'Driscoll unless noted otherwise.
Breakfast, lunch and snacks will be provided. Please indicate any dietary needs and/or allergies on the registration form. We will do our best to accommodate those needs.
Registration is limited to those with Dravet syndrome and a caregiver who must be 18 or older and present at all times. Please note, none of our activities are drop off and there are no medical professionals on site.
Wings of Hope
Super Siblings Camp
Ciara's Spirit of Hope Award
Venue & Travel Info
Covid Protocol