Award in Honor of Ciara O'Driscoll
Recognizes Outstanding & Inspiring Volunteers
From 2010-2015 the Spirit of Hope award was presented annually to volunteers at DSF's annual gala, Ciara's Butterfly Bash. It recognizes parents, siblings, and volunteers whose dedication through service to DSF is truly outstanding and inspiring.
In the past, we have honored individuals such as Mike Meyerson of Absolute Motion and The Keating Family.  Mike has donated countless hours to produce and oversee the many videos used to promote DSF and raise awareness of Dravet syndrome and related epilepsies. The Keating Family  spearheaded Team DSF RACRE (Research and Cure Refractory Epilepsy), consisting of a series of charity runs which benefit DSF. Since its inception in 2011, Team DSF RACRE raised over $420,000 for research.
Ciara's Butterfly Bash was named in honor of DSF Founder Lori O'Driscoll's daughter, Ciara O'Driscoll. In January, 2017, Ciara passed away from SUDEP (Sudden Unexplained Death in Epilepsy). In her memory, DSF began presenting an annual Ciara's Spirit of Hope award to community members starting in 2018. We recognize that all of our parents, siblings, and families are heroes every day, but we want to acknowledge those who go above and beyond and who have made a significant contribution for the Dravet community through their work with DSF.
You can read Ciara's Story and learn about the Ciara's Light Foundation at this link. The next award will take place on June 25, at the 2022 DSF Conference.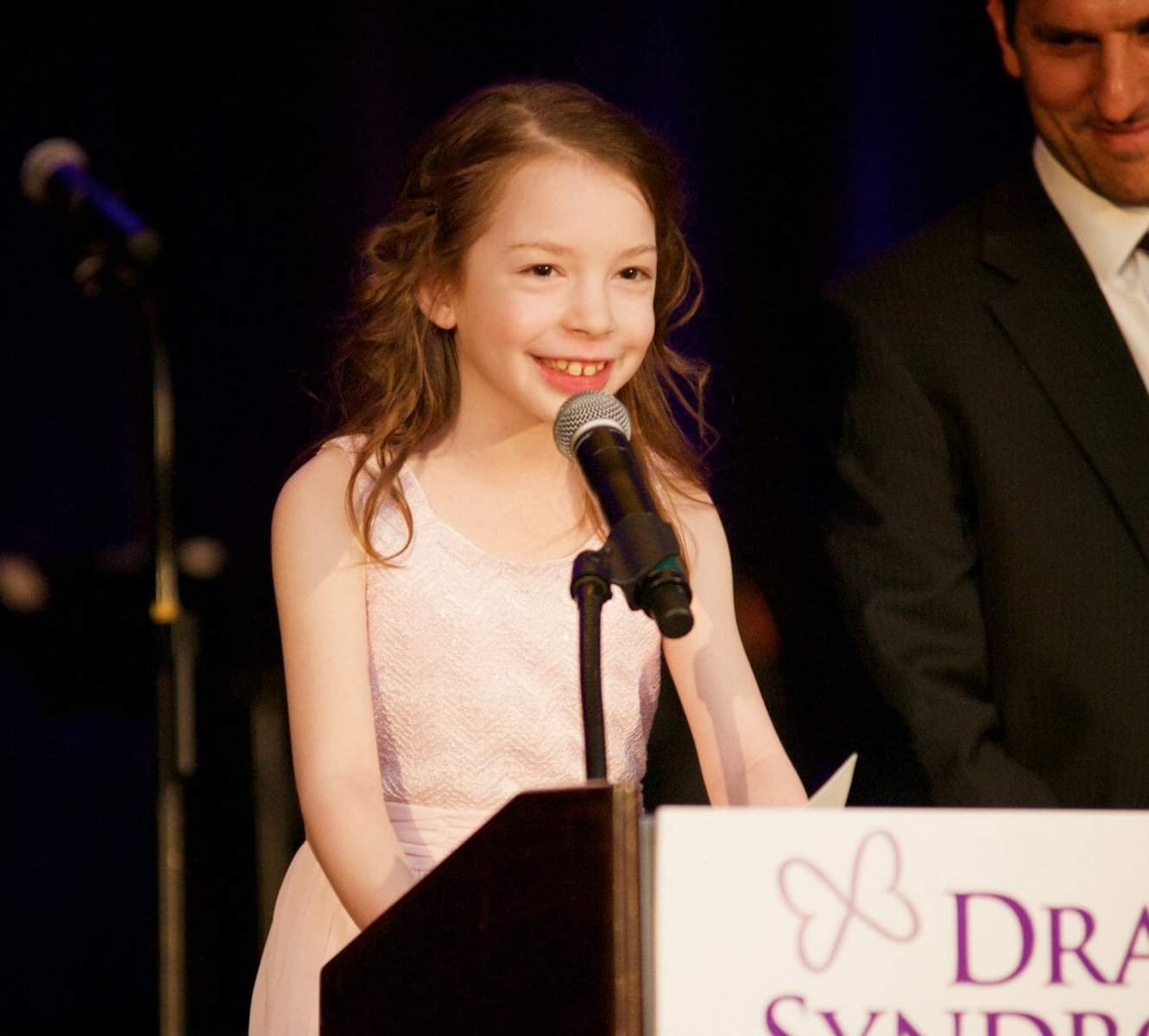 Our 2018 Awardee was Jenny Tischer. Jenny lives in Menomonee Falls, Wisconsin, with her husband, son and daughter. Jenny is the mother of three children, a stay-at-home mom, a student, and a volunteer at the local children's hospital. Jenny's oldest daughter Maddie, was diagnosed with Dravet syndrome in 2008 and lost her battle with the syndrome when she died in June of 2010, at the age of 2 ½. Jenny joined the DSF board in 2012 and her focus as a board member is now offering support to parents and family members who have lost a child due to Dravet syndrome. She began her schooling through the University of Wisconsin Milwaukee, working to obtain her license to become a grief counselor. Jenny also works with the bereavement coordinator at the Children's Hospital of Wisconsin campus. Jenny takes what she has learned on her grief journey to help other bereaved parents. She believes that no parent should have to grieve alone.
The information collected by Dravet Syndrome The information collected by Dravet Syndrome Foundation will not be sold or distributed outside of DSF and is used solely to verify identity and assist with communication. Questions or concerns can be directed to our team.