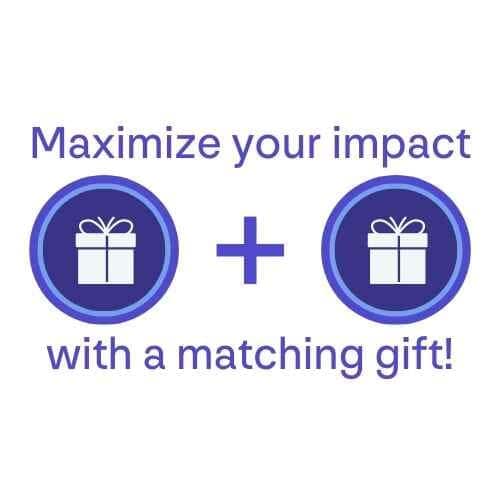 Many corporations match donations made by employees to nonprofits, to support employee charitable giving and to extend corporate philanthropy. Often this may double or even triple your donation. The tool below will help you to determine if your employer has a donation matching program. DSF is registered as a tax-exempt public charity by the Internal Revenue Service under Section 501(c)(3). Our tax identification number is 27-0924627. If you have any questions regarding matching donations, please email 
jamie@dravetfoundation.org
Dravet syndrome is a rare disease, and families have few places to turn for continued support year after year. DSF offers hope and support throughout a patient's lifelong journey with Dravet syndrome, and guarantees patient families have the tools and support they need to assure the best quality of care for their loved one. DSF supports members by funding research for treatments and a cure; through family support and advocacy programs; by hosting educational events; and by offering support for bereaved families.
"I wish I could do more" are words we often hear from the thoughtful people who support DSF's mission. In truth, you can do more for the future of DSF and the future of our community through carefully planned gifts. There are many ways you can leave a legacy and help sustain DSF, while providing significant tax benefits for your family and heirs. In addition to an outright, tax-deductible cash gift, there are other ways you can support our mission:
a bequest in your will or living trust
a beneficiary designation on a life insurance policy, 401(k) plan or IRA
an endowment
gifts of stock or other assets
life estate gifts or bargain sale gifts
If you choose to name DSF in your will or other estate planning, please include the following information:
Dravet Syndrome Foundation, a nonprofit corporation, organized and existing under the laws of the State of Connecticut and with the address of P.O. Box 3026, Cherry Hill, NJ 08034.  
Tax identification number: 27-0924627
Designation language example: "I give to the Dravet Syndrome Foundation, a tax-exempt corporation, with its principal business office at P.O. Box 3026, Cherry Hill, NJ 08034 (insert written amount of gift, percentage of estate or residuary of estate or description of property) to be used for the mission of the organization."
If you would like assistance planning and directing your gift to DSF, please contact Jamie Cohen at:
Dravet Syndrome Foundation
P.O. Box 3026
Cherry Hill, NJ  08034
203.392.1950
E-mail: jamie@dravetfoundation.org
It is not necessary for you to contact us if you have chosen to leave a gift benefiting DSF, however, we would always like to know so we can show our appreciation for your generosity.