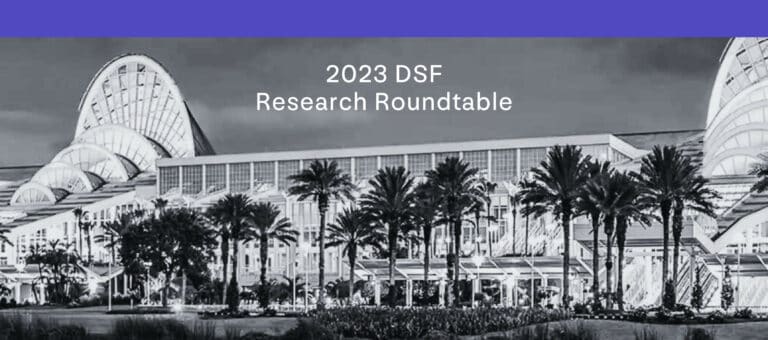 Thursday, November 30 - 5:30 pm
Rosen Plaza Hotel - Orlando, Florida
TIME

PROGRAM

DETAILS

5:30-6:30

Registration and dinner buffet are open

6:30-6:40

Welcome & 2023 Grant Award Announcements

Veronica Hood, PhD
DSF Scientific Director

6:40-6:50

Patient-Family Perspective

Ted Odlaug, PhD
DSF Board President

6:50-7:10

Natural History Studies

Joseph Sullivan, MD,
UCSF

7:10-7:15

Q&A

7:15-7:35

Brainstem glial control of respiration in a mouse model of Dravet syndrome

Cameron Metcalf, PhD
University of Utah

7:35-7:40

Q&A

7:40-7:50

BREAK

7:50-8:10

Metabolic dysfunction in Dravet syndrome

Anna G. Figueroa, BS, Pharm D Candidate
University of Colorado Anschutz Medical Campus

8:10-8:15

Q&A

8:15-8:45

High-capacity vector driven expression of SCN1A

Moran Rubenstein, PhD
Tel Aviv University

Eric J Kremer, PhD
Institut de Génétique Moléculaire de Montpellier

8:45-8:50

Q&A

8:50-8:55

Patient-Family Perspective

Ted Odlaug, PhD
DSF Board President

8:55-9:50

Open Discussion

Lori Isom, PhD & Jack Parent, MD
University of Michigan

9:50-10:00

Final Remarks

Lori Isom, PhD & Jack Parent, MD
University of Michigan
Anna G. Figueroa, BS, PharmD Candidate – University of Colorado Anschutz Medical Campus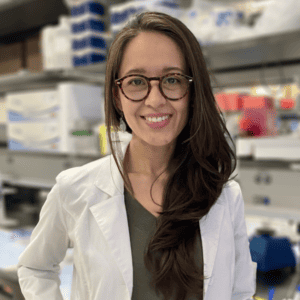 Anna G. Figueroa earned her bachelor's degree in Neuroscience from the University of Arizona, where she headed a pilot study examining the role of extracellular vesicle-mediated signaling of neurotrophic factors in neovascular age-related macular degeneration (nAMD) and how upregulation of specific factors could slow visual decline in patients with nAMD. Currently, Anna is pursuing a PharmD in the Skaggs School of Pharmacy and Pharmaceutical Sciences (SSPPS) at the University of Colorado Anschutz Medical Campus. She serves as the Executive President of the SSPPS student body, is a member of the Rho Chi Honor Society, and has distinguished herself as an American Foundation for Pharmaceutical Education Gateway to Research Scholar. Anna is currently committed to advancing our understanding of the metabolic basis of Dravet syndrome (DS) under the mentorship of Drs. Manisha Patel and Kelly Knupp. More specifically, her honors thesis, funded by the Dravet Syndrome Foundation, explores the bioenergetic mechanisms that underlie DS by examining lymphoblastoid cell lines from patients, to better understand whether we can target specific metabolic pathways to help develop more effective therapeutic interventions. As Anna charts a path forward by pursuing a Ph.D. following her current studies, she hopes to become a clinical scientist who remains deeply committed to the pursuit of excellence in epilepsy research.
Eric J Kremer, PhD – Institut de Génétique Moléculaire de Montpellier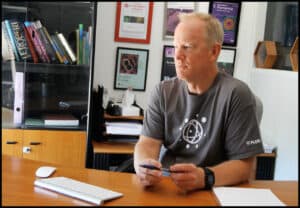 EJ Kremer received his PhD from USC, moved to Australia for a post-doc before settling in France. EJK is now the Director Adjoint of Institut de Génétique Moléculaire de Montpellier (France), which is home to 18 research teams. He has directed a virology/immunology/neurobiology lab for ~25 years and has contributed to >120 studies, including those in Nature, Cell, Science, Lancet, NEJM, BMJ, Nat Gen, Nat Neuro, Neuron, JCI, JEM, eLife & PNAS. One of the major themes in his lab is to develop and use vectors for gene transfer to the brain. These vectors are used to identify neural circuitry, and model and treat neurodegenerative diseases, and in particular Dravet syndrome.
Cameron Metcalf, PhD – University of Utah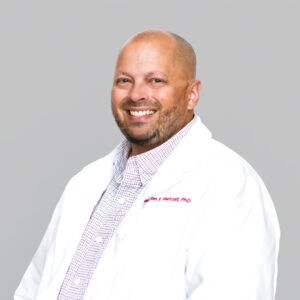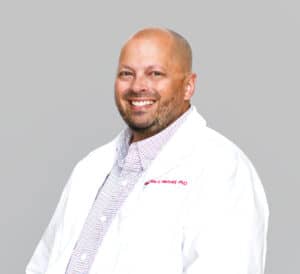 Cameron S. Metcalf, PhD, is the Associate Director for the Contract Site for the Epilepsy Therapy Screening Program (ETSP) and a Research Assistant Professor in the Department of Pharmacology and Toxicology in the College of Pharmacy at the University of Utah. Dr. Metcalf is also a Co-Investigator for the Contact Site for the ETSP, under the direction of Karen Wilcox (PI). His work in these roles includes the development and validation of animal models and the testing of novel drugs targeted at pharmacoresistant epilepsy, disease modification, or anti-epileptogenesis.  This work has also included the validation of a mouse model of Dravet syndrome (DS) for inclusion as a screening tool in the ETSP. Dr. Metcalf is also dedicated to the continued elucidation of mechanisms that contribute to DS pathology with particular interest in the study of SUDEP and potential therapies that may reduce mortality.
Moran Rubenstein, PhD – Tel Aviv University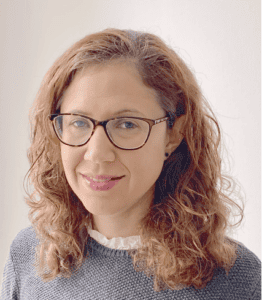 Dr. Moran Rubinstein is a Faculty member at The Department of Human Molecular Genetics and Biochemistry, The Faculty of Medicine of Tel Aviv University, Israel. She completed her Ph.D. studies at Tel Aviv University and her postdoctoral training at the University of Washington, Seattle, USA.
Dr. Rubinstein's research contributed to understanding the neuronal basis of Dravet syndrome. Recently, with Eric Kremer from CNRS, France, she also developed a novel, viral-mediated gene therapy for Dravet syndrome, with efficacy in juvenile and adult Dravet syndrome mice.
Joseph Sullivan, MD – University of California San Francisco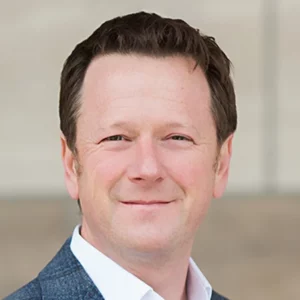 Dr. Joseph Sullivan, is a Professor of Neurology & Pediatrics and Director of the UCSF Pediatric Epilepsy Center of Excellence, where he specializes in the evaluation and treatment of children with epilepsy, in particular the treatment of refractory epilepsy that does not respond to medications. He also has a specialized Dravet/PCDH19 clinic, where he follows a large cohort of these children and has assembled a team of educational and mental health specialists that aims to care for the entire child and their family
Dr. Sullivan is a member of the Pediatric Epilepsy Consortium, which brings together pediatric epilepsy centers across the United States to collaborate on various studies in pediatric epilepsy. Sullivan has been the principal investigator for a number of clinical trials in Dravet syndrome and other rare pediatric epilepsies and continues to lead trials for different treatments in various stages of development. He is a member of the DSF Medical Advisory Board, as well as the DSF Board of Directors.
Prior to joining UCSF Benioff Children's Hospital in 2007, Sullivan completed residencies in pediatrics at Children's Memorial Hospital at Northwestern University where he spent an additional year as chief resident. He then completed his child neurology, clinical neurophysiology and epilepsy training at Children's Hospital of Philadelphia.
Veronica Hood, PhD – Scientific Director, DSF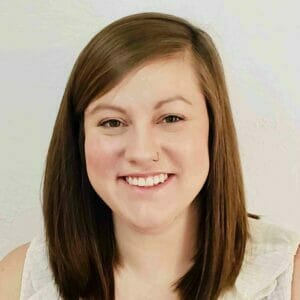 Veronica joined DSF in 2020. She has an MS in Biology from East Tennessee State University and a PhD in Cell, Stem Cell, and Developmental Biology from the University of Colorado. She spent 10 years in laboratory settings researching how small changes in genetic and molecular regulation contribute to complex neurological diseases. In 2007, Veronica had a son, Gabriel, who faced severe developmental challenges. Gabriel presented with initial seizure activity within his first two months of life, and his medical needs quickly became quite complex. Despite endless testing, a diagnosis remained elusive, and at the age of 8, Gabriel passed away.
These experiences fueled Veronica's passion to advance medical research and shaped her desire to support other families facing similar challenges. She hopes to apply her scientific knowledge and her understanding of the caregiver experience to support the Dravet community by facilitating Dravet-focused research and acting as a liaison between researchers, professionals, and families.
Ted Odlaug, PhD – Board President, DSF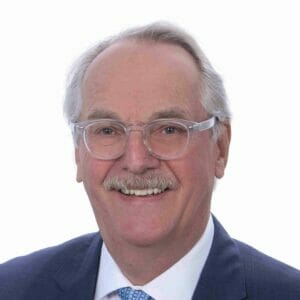 Ted lives in Bannockburn, Illinois with his wife Pat. They have three adult children. They have four grandchildren, and their 2nd, Anna. was diagnosed with Dravet syndrome in 2018. Ted has been in leadership roles at both large and small companies in the pharmaceutical and biotechnology industries over the last 40 years. Dr. Ted earned his Ph.D. from University of Minnesota, and a B.S. and M.S. from the University of Missouri.
Lori Isom, PhD – University of Michigan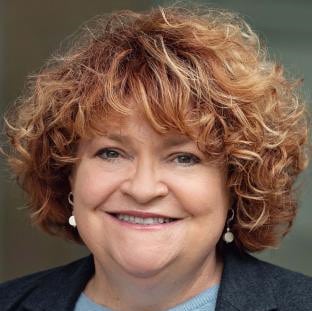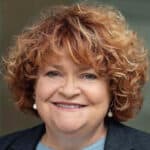 Dr. Isom is the Maurice H. Seevers Professor and Chair of the Department of Pharmacology, Professor of Molecular and Integrative Physiology, and Professor of Neurology at the University of Michigan Medical School. Prior to becoming Chair of Pharmacology she served as Director of the Program in Biomedical Sciences and Assistant Dean for Graduate Education in the University of Michigan Medical School. She received her PhD in Pharmacology at Vanderbilt University School of Medicine and then trained as a postdoctoral fellow in the laboratory of Dr. William A. Catterall at the University of Washington. Dr. Isom's postdoctoral research included the first cloning, sequencing, and expression of voltage-gated sodium channel SCN1B and SCN2B, encoding b1 and b2 subunits, respectively.
Dr. Isom's laboratory employs a variety of techniques, including cellular and molecular biology, genetics, and electrophysiology. Highlights of Dr. Isom's research program include the discovery that sodium channel b subunits, in addition to functioning as ion channel modulators, are multi-functional cell adhesion molecules of the immunoglobulin superfamily that regulate neuronal migration, pathfinding, and fasciculation. She reported the first mutation in SCN1B linked to Dravet syndrome and collaborates with Dr. Jack Parent and Dr. Miriam Meisler to investigate SCN1A, SCN1B, and SCN8A epileptic encephalopathy mutations in mouse models and human induced pluripotent stem cell (iPSC) neurons and cardiac myocytes.
Her research has focused on the physiology and pharmacology of voltage-gated sodium channels and the role of sodium channel mutations in epilepsy, cardiac arrhythmia, and demyelinating disease. She has played a critical role in using translational research to model and find treatment for a rare form of infantile epilepsy known as Dravet syndrome (DS) that increases risk for Sudden Unexpected Death in Epilepsy (SUDEP). The syndrome has been linked to loss of function mutations in the SCN1A gene that causes an improper folding of NaV1.1 channels in GABAergic interneurons. Decreased excitation of GABA interneurons can lead to neuronal hyper-excitability and seizures as well as cardiac arrhythmias. Dr. Isom's lab has published over 90 articles and received $22 million in funding to investigate genetic links between neuronal excitability and epileptic encephalopathy.
In addition to her research activities, Dr. Isom serves as PI of an NIH funded T32 grant, co-chairs the Dravet Syndrome Foundation Scientific Advisory Board with Dr. Parent, serves on NIH grant study sections and editorial boards of scientific journals, and has received awards for research and mentoring, including a recent NINDS Javits R37 MERIT award and the University of Michigan Rackham Distinguished Graduate Mentoring Award. In 2011, she was elected a Fellow of the American Association for the Advancement of Science for her work in Neuroscience and Graduate Education.
Jack Parent, MD – University of Michigan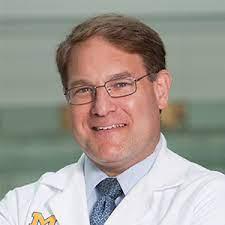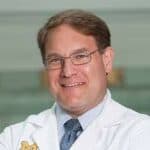 Jack M. Parent, MD, is a professor of neurology, director of the Neurodevelopment and Regeneration Laboratory, and co-director of the Comprehensive Epilepsy Center in the University of Michigan Medical School. His current research interests include neural stem cell transplantation to treat brain injury and neurodegeneration, and the modification of adult neural stem cells to promote brain repair after stroke or prevent epilepsy.
Dr. Parent earned a Bachelor of Arts degree, with distinction, in human biology from Stanford University and his medical degree from the Yale University School of Medicine. He completed a medical internship and neurology residency at the University of California, San Francisco (UCSF), where he was selected chief resident. He stayed at UCSF for clinical fellowship training in epilepsy and clinical neurophysiology, and postdoctoral training in neuroscience research. An internationally recognized research leader in the fields of neural stem cell biology, regeneration after brain injury and epilepsy, Dr. Parent established the Neurodevelopment and Regeneration Laboratory at the University of Michigan in 2000.
Dr. Parent is a member of the Epilepsy Foundation of America Research Council, the Medical Advisory Board of the Global Ischemia Foundation, the Independent Science Review Panel of the New Jersey Commission on Brain Injury Research, and the National Scientific Advisory Council of the American Federation for Aging Research. He also serves as an associate editor of Neuroscience Letters, and is on the editorial boards of Experimental Neurology and Epilepsy Currents. He has received several awards for his research, including a Junior Investigator Award from the American Epilepsy Society, a Paul Beeson Physician Faculty Scholars in Aging Award, a Dreifuss-Penry Epilepsy Award from the American Academy of Neurology, and a Grass Foundation Award in Neuroscience from the American Neurological Association.