| 6:00-7:00 | Registration & Dinner | |
| --- | --- | --- |
| 7:00-7:10 | Welcome | Veronica Hood, PhD - DSF Scientific Director |
| 7:10-7:25 | Multimodal assessment of adults with Dravet Syndrome | Danielle Andrade, MD, MSc, FRCPC - University of Toronto |
| 7:25-7:30 | Discussion | |
| 7:30-7:45 | Genetically engineered marmoset models for brain disorder research | Guoping Feng, PhD - MIT |
| 7:45-7:50 | Discussion | |
| 7:50-8:05 | Whole exome sequencing and co-expression analysis identify an SCN1A variant that modifies pathogenicity in a family with GEFS+ | Michael Hammer, PhD - University of Arizona and Ted Cummins, PhD - Indiana University- Purdue University Indianapolis |
| 8:05-8:10 | Discussion | |
| 8:10-8:25 | Rigorous evaluation of putative antiseizure drugs in scn1lab mutant zebrafish | Paige Whyte-Fagundes, PhD - University of California San Francisco |
| 8:25-8:30 | Discussion | |
| 8:30-8:45 | Break | |
| 8:45-9:00 | Using micro-electrode arrays to identify disease phenotypes in Dravet patient-derived neurons | Nael Nadif Kasri, PhD - Radboud University Medical Centre |
| 9:00-9:05 | Discussion | |
| 9:05-9:20 | Shining light on epilepsy: Cortico-hippocampal circuit dysfunction in a mouse model of Dravet syndrome | Joanna Mattis, MD, PhD - University of Michigan |
| 9:20-9:25 | Discussion | |
| 9:25-9:40 | Collaboration to advance therapy design and translation | Ashleigh Schaffer, PhD- Case Western Reserve University |
| 9:40-9:45 | Discussion | |
| 9:45-10:00 | Continued discussion & wrap up | Lori Isom, PhD & Jack Parent, MD - University of Michigan |
Danielle Andrade, MD, MSc, FRCPC – University of Toronto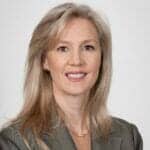 Dr. Andrade is a Professor of Medicine (Neurology) at the University of Toronto. She is the Medical Director of the Epilepsy Program of University Health Network, University of Toronto, and the founder and Director of Krembil Neuroscience Adult Epilepsy Genetics Program, where she studies the causes and long-term outcomes of pediatric-onset epilepsies. Dr. Andrade is also the Director of the Epilepsy Transition Program, a program in collaboration with The Hospital for Sick Children that helps promote coordinated, smooth and efficient transition from the pediatric to the adult health systems for patients with intractable epilepsy. She was the chair of the epilepsy implementation task force sub-group for the development of Guidelines for Transition in Epilepsy for the Province of Ontario.
Dr. Andrade graduated in Medicine at Universidade Federal do Parana (Brazil) and completed her Neurology Residency at Hospital N.S. Gracas (Brazil). She then completed a Masters of Sciences at The Hospital for Sick Children, University of Toronto, Canada, studying "Protein Therapy for Unverricht-Lundborg Progressive Myoclonus Epilepsy". In 2006 Dr. Andrade completed an Epilepsy and Clinical Electrophysiology Fellowship at Toronto Western Hospital, University of Toronto.
Ted Cummins, PhD – IUPUI School of Science
Ted Cummins is a neuroscientist by training and current Professor and Chair of Biology at Indiana University – Purdue University Indianapolis. Over the last 30 years his research has focused on understanding how disease mutations identified in voltage-gated sodium channels alter sodium current properties, cellular excitability and lead to disorders of excitability. Dr. Cummins also has substantial experience investigating the molecular determinants of sodium channel pharmacology. His lab also investigates the regulation of voltage-gated sodium channels by post-translational modifications and accessory subunits. Overall, the long-term goal of his research is to help develop better strategies for the treatment of disorders such as epilepsy and pain that involve ion channels.
Guopoing Feng, PhD – Massachusetts Institute of Technology
Dr. Feng is the Poitras Chair Professor of Neuroscience and Associate Director of the McGovern Institute for Brain Research, Department of Brain and Cognitive Sciences, Massachusetts Institute of Technology. He is also the Director of Model Systems and Neurobiology at the Stanley Center for Psychiatric Research at Broad Institute of MIT and Harvard. Dr. Feng's research is devoted to understanding the mechanisms regulating the development and function of synapses in the brain and how synaptic dysfunction may contribute to brain disorders. Using genetically engineered animal models, Dr. Feng's laboratory combines cutting-edge technologies and multidisciplinary approaches to unravel the neurobiological mechanisms of neurodevelopmental and psychiatric disorders. Dr. Feng's lab is also a leading lab in generating genetic tools for neuroscience and brain disorder research.
Michael Hammer, PhD – University of Arizona
Michael Hammer is a Research Scientist in the BIO5 Research Institute with an appointment in Neurology Department and the Steele Children's Research Center. Dr. Hammer's research spans the fields of medical genetics and human population genetics. In 2012, his lab discovered the first case of an epileptic encephalopathy caused by a de novo mutation in SCN8A by whole genome sequencing in a family quartet, and subsequently utilized exome sequencing of trios to identify pathogenic variants in undiagnosed cases of severe childhood epilepsy. He has pursued studies to identify modifier genes that alter the expression of major genes, including SCN1A, and how they contribute to clinical variability. He now utilizes a mouse model with a knockin gain of function mutation to study the pathophysiology of SCN8A-related epilepsy and to identify novel therapeutics. His lab also hosts an online Registry for families with SCN8A-related disorders in order to describe the full spectrum of the disease and its natural history.
Nael Kasri, PhD – Radboud University Medical Center
Nael Nadif Kasri is a neurobiologist with extensive training in studying functional and structural synaptic plasticity, combining electrophysiological, imaging and molecular biological methods in cellular and animal models. After performing his postdoctoral stay, with a Human frontiers fellowship, at Cold Spring Harbor Laboratories, he started his own independent research group in 2011 at the Radboudumc, Nijmegen, the Netherlands, where he is part of the Donders Institute for Brain, Cognition and Behaviour. Dr. Kasri heads the lab of Molecular Neurophysiology consisting of 3 technicians, 15 PhD students and 5 postdocs. The key goal is to reveal novel neurobiological concepts by resolving the genetic and epigenetic networks that are disrupted in neurodevelopmental disorders (NDDs), including intellectual disabilities, autism spectrum disorder and epilepsy. His team uses a multi‐level strategy that combines functional genomics and molecular & cellular neurobiological approaches, such as the generation and characterization of iPSC-derived human neural cells and mouse models. They aim to integrate fundamental neurobiological research with clinical applications and personalized medicine. In particular, their expertise in the generation of patients-derived neural lineages and their neurophysiological analysis at single cell and network level (MEA) is setting the stage in this novel research field. Over the past years, they have established protocols to differentiate iPSCs into a variety of neural lineages (cortical, dopaminergic, serotonergic), with bonafide neurophysiological properties both at the single-cell and network activity level. We have shown that MEAs offer a robust, efficient and physiologically relevant readout to probe for patient-specific neuronal network phenotypes to link genes to NDDs.
Joanna Mattis, MD, PhD – University of Michigan
Joanna Mattis, MD, PhD, is a physician scientist with clinical and research specialization in epilepsy. Dr. Mattis earned a combined BS, MS degree in Neurobiology at Yale University and an MPhil in Physiology, Development, and Neuroscience at the University of Cambridge. She then completed an MD, PhD at Stanford University, obtaining her PhD in the laboratory of Dr. Karl Deisseroth, credited as co-founder of the field of optogenetics. She moved to the University of Pennsylvania to complete a Neurology residency and Epilepsy fellowship. There, she joined the laboratory of Dr. Ethan Goldberg at CHOP, where she combined two-photon calcium imaging and optogenetics to uncover a profound circuit abnormality in a mouse model of Dravet syndrome. 
Dr. Mattis began her appointment at the University of Michigan as an Assistant Professor in Neurology in 2022. The Mattis Laboratory focuses on characterization and manipulation of neuronal circuits in preclinical epilepsy models.
Dr. Mattis's awards include a Winston Churchill Foundation Scholarship, an NIH NIND K08 Career Development Award, and Young Investigator Awards from the American Epilepsy Society and the Grass Foundation.
Ashleigh Schaffer, PhD – Case Western Reserve University
Ashleigh Schaffer graduated with a BS in Genetics from University of Wisconsin-Madison and went on to earn her PhD from the University of California, Irvine under the mentorship of Dr. Maike Sander, where she studied transcription factor-mediated mechanisms of cell fate determination in the pancreas. She then continued her training as a postdoctoral fellow at the University of California, San Diego, and Howard Hughes Medical Institute under the guidance of Dr. Joseph G. Gleeson, focused on elucidating the genetic cause, and molecular mechanisms, underlying recessive pediatric neurological disease. During her time with Dr. Gleeson, Ashleigh discovered over 20 novel genetic causes of disease, many of which occurred in proteins that bind to RNA. She was then awarded an NIH K99/R00 Pathway to Independence grant to delve further into RNA-mediated pediatric neurological disease mechanisms in the lab of Gene Yeo at University of California, San Diego. She joined the Department of Genetics and Genomes Sciences at Case Western Reserve University as an Assistant Professor in February 2017. She has a secondary appointment in the Center for RNA Science and Therapeutics.
Paige Whyte-Fagundes, PhD – University of California, San Francisco
Paige is currently a Postdoctoral fellow in Dr. Scott Baraban's lab at University of California San Francisco in the Department of Neurological Surgery & Weill Institute for Neuroscience. Prior to joining the Baraban Lab, she received her PhD with distinction in cellular and molecular biology and a diploma in neuroscience from York University in Toronto where she worked with Dr. Georg Zoidl using zebrafish as a model organism for her research. During her PhD, she collaborated with Dr. Peter Carlen, a Neurologist at Toronto Western Hospital, where she began investigating the roles of the membrane channel, Pannexin1, in epilepsy. Her thesis work using an acute seizure model in zebrafish, uncovered a novel role for pannexins and was published in Nature Communications (2022).
Lori Isom, PhD – University of Michigan
Dr. Isom is the Maurice H. Seevers Professor and Chair of the Department of Pharmacology, Professor of Molecular and Integrative Physiology, and Professor of Neurology at the University of Michigan Medical School. Prior to becoming Chair of Pharmacology she served as Director of the Program in Biomedical Sciences and Assistant Dean for Graduate Education in the University of Michigan Medical School. She received her PhD in Pharmacology at Vanderbilt University School of Medicine and then trained as a postdoctoral fellow in the laboratory of Dr. William A. Catterall at the University of Washington. Dr. Isom's postdoctoral research included the first cloning, sequencing, and expression of voltage-gated sodium channel SCN1B and SCN2B, encoding b1 and b2 subunits, respectively.
Dr. Isom's laboratory employs a variety of techniques, including cellular and molecular biology, genetics, and electrophysiology. Highlights of Dr. Isom's research program include the discovery that sodium channel b subunits, in addition to functioning as ion channel modulators, are multi-functional cell adhesion molecules of the immunoglobulin superfamily that regulate neuronal migration, pathfinding, and fasciculation. She reported the first mutation in SCN1B linked to Dravet syndrome and collaborates with Dr. Jack Parent and Dr. Miriam Meisler to investigate SCN1A, SCN1B, and SCN8A epileptic encephalopathy mutations in mouse models and human induced pluripotent stem cell (iPSC) neurons and cardiac myocytes.
Her research has focused on the physiology and pharmacology of voltage-gated sodium channels and the role of sodium channel mutations in epilepsy, cardiac arrhythmia, and demyelinating disease. She has played a critical role in using translational research to model and find treatment for a rare form of infantile epilepsy known as Dravet syndrome (DS) that increases risk for Sudden Unexpected Death in Epilepsy (SUDEP). The syndrome has been linked to loss of function mutations in the SCN1A gene that causes an improper folding of NaV1.1 channels in GABAergic interneurons. Decreased excitation of GABA interneurons can lead to neuronal hyper-excitability and seizures as well as cardiac arrhythmias. Dr. Isom's lab has published over 90 articles and received $22 million in funding to investigate genetic links between neuronal excitability and epileptic encephalopathy.
In addition to her research activities, Dr. Isom serves as PI of an NIH funded T32 grant, co-chairs the Dravet Syndrome Foundation Scientific Advisory Board with Dr. Parent, serves on NIH grant study sections and editorial boards of scientific journals, and has received awards for research and mentoring, including a recent NINDS Javits R37 MERIT award and the University of Michigan Rackham Distinguished Graduate Mentoring Award. In 2011, she was elected a Fellow of the American Association for the Advancement of Science for her work in Neuroscience and Graduate Education.
Jack Parent, MD – University of Michigan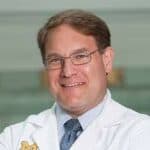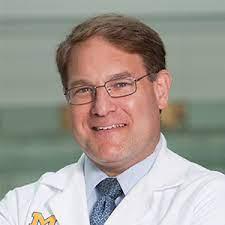 Jack M. Parent, MD, is a professor of neurology, director of the Neurodevelopment and Regeneration Laboratory, and co-director of the Comprehensive Epilepsy Center in the University of Michigan Medical School. His current research interests include neural stem cell transplantation to treat brain injury and neurodegeneration, and the modification of adult neural stem cells to promote brain repair after stroke or prevent epilepsy.
Dr. Parent earned a Bachelor of Arts degree, with distinction, in human biology from Stanford University and his medical degree from the Yale University School of Medicine. He completed a medical internship and neurology residency at the University of California, San Francisco (UCSF), where he was selected chief resident. He stayed at UCSF for clinical fellowship training in epilepsy and clinical neurophysiology, and postdoctoral training in neuroscience research. An internationally recognized research leader in the fields of neural stem cell biology, regeneration after brain injury and epilepsy, Dr. Parent established the Neurodevelopment and Regeneration Laboratory at the University of Michigan in 2000.
Dr. Parent is a member of the Epilepsy Foundation of America Research Council, the Medical Advisory Board of the Global Ischemia Foundation, the Independent Science Review Panel of the New Jersey Commission on Brain Injury Research, and the National Scientific Advisory Council of the American Federation for Aging Research. He also serves as an associate editor of Neuroscience Letters, and is on the editorial boards of Experimental Neurology and Epilepsy Currents. He has received several awards for his research, including a Junior Investigator Award from the American Epilepsy Society, a Paul Beeson Physician Faculty Scholars in Aging Award, a Dreifuss-Penry Epilepsy Award from the American Academy of Neurology, and a Grass Foundation Award in Neuroscience from the American Neurological Association.